Update Your Mobile App With Ease
We make it easy to modify your mobile app by giving you access to many dynamic content features. Log into your app and add/remove anything you want.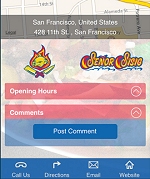 Contact Information
Make "at the click of a button" a reality with our one-touch contact features, and sync up cross-platform content seamlessly.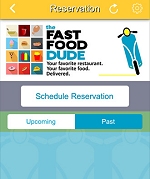 Reservations
Pack your schedule without picking up the phone. Our Reservation feature lets customers select an appointment time and book through the app, cutting down on the back-and-forth.
Custom Appearance
Options, options, and more options. Give your app the personality it deserves with full control over layout, color scheme, and image design.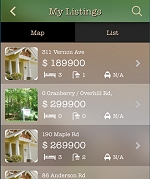 Real Estate
An app redefines how you show your listings. Import property info and attract new buyers. They'll be saying "keys, please" before you answer the door.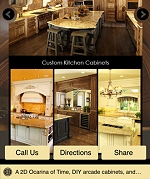 Newsfeed
Pull the latest news stories & tweets with our keyword-driven News feature. Share the buzz about your business or highlight industry trends without digging around for content.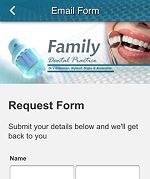 Custom Email Form
Make our features work for you. The adaptable Email Form helps you gather exactly what you need from users, with custom fields and reworkable content.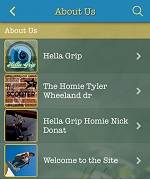 Biz Info
The multi-functional Info feature is our resident chameleon. Design, revise, tack on, take off—it's a structural do-it-all that lets you present whatever content in whatever way you'd like.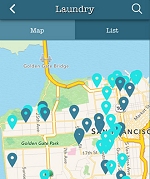 Points Of Interest
POIs are essential in keeping people around the neighborhood. With a convenient map view of top locations around you, your customers will never stray too far.
Events
With turn-by-turn directions, in-app RSVPs, and comment capabilities, your event turnouts will be hitting all-time highs. Sorry, no virtual gift bags just yet.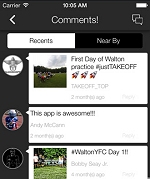 Fan Wall
You know your customers love you, so let them shout it out!. Our Fan Wall is a forum for people to connect over their shared adoration for you and all that you do.